Northampton Marriott Hotel
From

£25.00

per person

Group size

Min: 2 Max: 240

Address

Eagle Drive
Northampton
NN4 7HW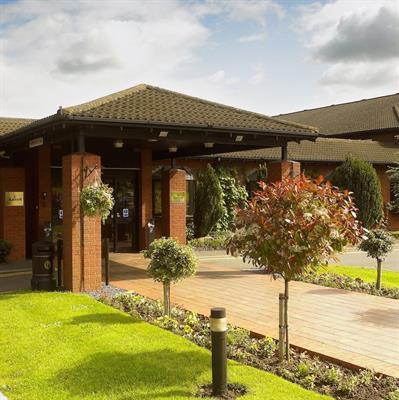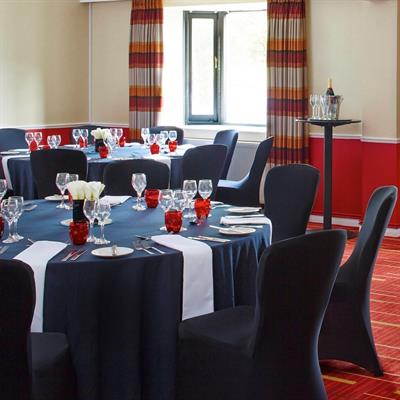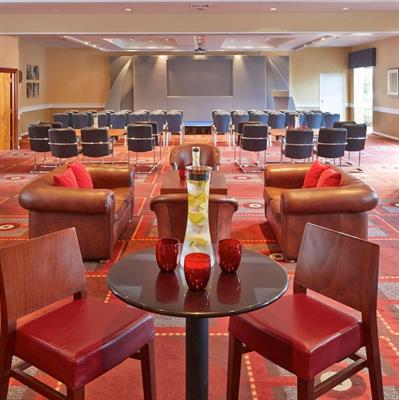 Northampton Marriott Hotel is a four star hotel and has a total of eighteen meeting rooms with the largest holding up to 240 delegates. There are 120 bedrooms with Wi-Fi, there is also a fitness centre on-site.
Northampton Marriott Hotel is located just off the A45 and is a ten minute drive from Northampton Station.
Book our Meetings Made at Marriott Day Delegate Package before 31st August 2019 and 1 in every 10 of your delegates will attend for free. Enjoy our Day Delegate package at over 50 hotels across the UK, giving you everything you could need for your next meeting. To qualify; your booking needs to take place between 1st May – 31st December 2019. At Marriott we don't hold meetings – we make them! Marriott Terms & Conditions apply.
Delegate rates
Day Delegate Rate from:

Room hire, all day tea, coffee, water & infused waters, arrival, morning & afternoon breaks with sweet, savory & healthy options, a locally inspired lunch, a LCD screen or projector, pens, pads & a flipchart, complimentary Wi-Fi, use of the meeting services app and a dedicated events co-ordinator.

£25.00 inc VAT

24hr Delegate Rate from:

Room hire, all day tea, coffee, water & infused waters, arrival, morning & afternoon breaks with sweet, savory & healthy options, a locally inspired lunch, a LCD screen or projector, pens, pads & a flipchart, complimentary Wi-Fi, use of the meeting services app, a dedicated events co-ordinator, dinner, accommodation and breakfast.

£145.00 inc VAT
Room capacities
| Suite name | Theatre | Reception | Cabaret | Banqueting |
| --- | --- | --- | --- | --- |
| Boardroom 1 | 8 | - | - | - |
| Boardroom 2 | 40 | 32 | 20 | 32 |
| Boardroom 3 | 15 | - | - | - |
| Boardroom 4 | 40 | 32 | 20 | 32 |
| Boardroom 5 & 6 | 15 | - | - | - |
| Delapre Room | 120 | 100 | 86 | 100 |
| Seminar Room 1 & 2 | 40 | - | - | - |
| Seminar Room 2 + 3 | 60 | - | - | - |
| Seminar Room 3 | 20 | - | - | - |
| Squires Room 1 | 120 | 80 | 60 | 80 |
| Squires Room 2 | 120 | 80 | 60 | 80 |
| Squires Suite | 240 | 200 | 170 | 180 |
| Syndicate 1A | 6 | - | - | - |
| Syndicate 1B | 6 | - | - | - |
| Syndicate 2A | 6 | - | - | - |
| Syndicate 2B | 6 | - | - | - |
Useful information
Address

Northampton Marriott Hotel
Eagle Drive
Northampton
NN4 7HW