Theobalds Estate
From

£29.00

per person

Group size

Min: 2 Max: 180

Address

Lieutentant Ellis Way
Cheshunt
Hertfordshire
EN7 5HW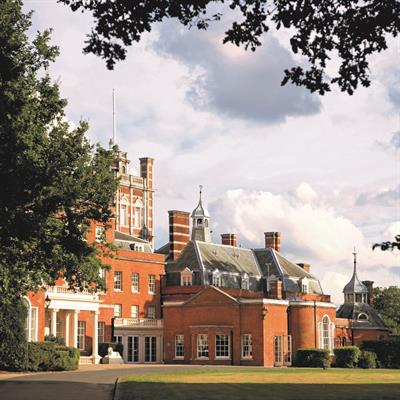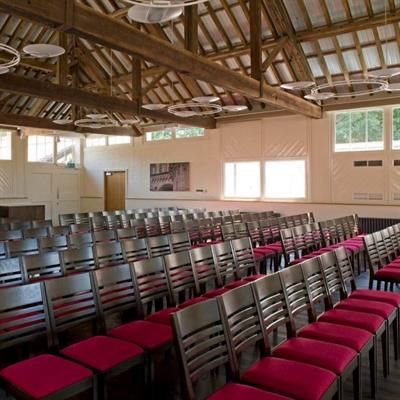 Theobalds Estate has a total of 37 conferences rooms with the largest holding up to 180 delegates. There are 140 luxurious bedrooms with Wi-Fi perfect for relaxing. It sits in 55 acres of parkland so ideal for outdoor activities. Look out for their "surprise & delight" themed breaks!
It became a conference & training venue in 1995 and over the past 20 plus years has had many updates and refurbishments to the venue you now see. Theobalds Estate is located five minutes off the M25 at Jct 25 and is a seven minute drive from Theobalds Grove Station.
#DidYouKnow the venue has a wealth of history dating back to 1441 with reference to the "Manor of Theobalds". Ownership over the years has included William Cecil, Lord Burghley, who was secretary of state in 1563, right through to 1939 when it was the Metropolitan Police Riding School.
Delegate rates
Day Delegate Rate from:

Room hire, unlimited tea & coffee, a buffet lunch, projector & screen, 2 x flipcharts, Wi-Fi and complimentary car parking.

£29.00 + VAT

24hr Delegate Rate from:

Room hire, unlimited tea & coffee, a buffet lunch, projector & screen, 2 x flipcharts, Wi-Fi, complimentary car parking, dinner, accommodation and breakfast.

£129.00 + VAT
Room capacities
| Suite name | Theatre | Reception | Cabaret | Banqueting |
| --- | --- | --- | --- | --- |
| Bangkok | 20 | - | 14 | - |
| Bangkok/Seoul | 48 | - | 30 | - |
| Boardroom | 30 | 30 | - | 30 |
| Bruce | 40 | - | 25 | - |
| Budapest | 36 | - | 20 | - |
| Burghley | 15 | - | - | 16 |
| Carpenter | 25 | - | 12 | - |
| Cotton | 40 | - | 25 | - |
| Goddard | 40 | - | 25 | - |
| Hedworth | 60 | 50 | 40 | 40 |
| Izmir | 36 | - | 20 | - |
| James | 120 | - | 60 | - |
| Lambton | 80 | 60 | 48 | 60 |
| London 1 | 30 | - | 20 | - |
| London 1 & 2 | 70 | - | 40 | - |
| London 1, 2 & 3 | 150 | - | 90 | - |
| London 2 | 30 | - | 24 | - |
| London 3 | 30 | - | 24 | - |
| Portland | 80 | 100 | 30 | 90 |
| Prague | 80 | - | 30 | 90 |
| Prescott | 20 | - | - | 20 |
| Salisbury | 40 | - | - | 25 |
| Salisbury & Bruce | 120 | - | 65 | - |
| Seoul | 20 | - | 14 | - |
| Syndicate 3 | 9 | - | - | - |
| Syndicate 7 | 9 | - | - | - |
| Syndicate 8 | 9 | - | - | - |
| Syndicate 9 | 9 | - | - | - |
| Syndicate 9a | 9 | - | - | - |
| Syndicate 10 | 9 | - | - | - |
| Syndicate 11 | 9 | - | - | - |
| Syndicate 12 | 9 | - | - | - |
| The Conference Room | 160 | - | 80 | 80 |
| The Ridings Barn | 180 | - | 110 | 150 |
| Think Pod X | 9 | - | - | - |
| Think Pod Y | 9 | - | - | - |
| Warsaw/Prague | 20 | - | 18 | - |
Useful Information
Address

Theobalds Estate
Lieutentant Ellis Way
Cheshunt
Hertfordshire
EN7 5HW