De Vere Staverton
From

£20.00

per person

Group size

Min: 10 Max: 420

Address

Daventry Road
Staverton
Daventry
NN11 6JT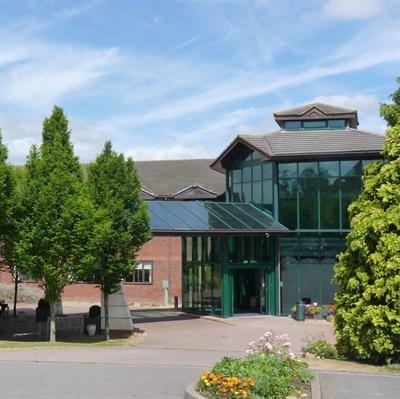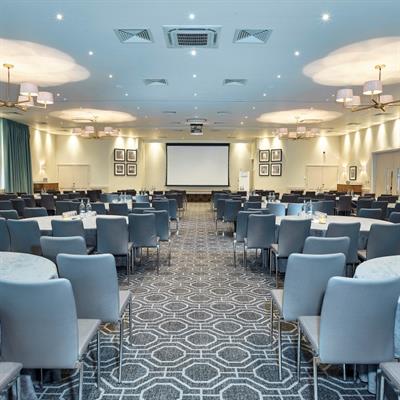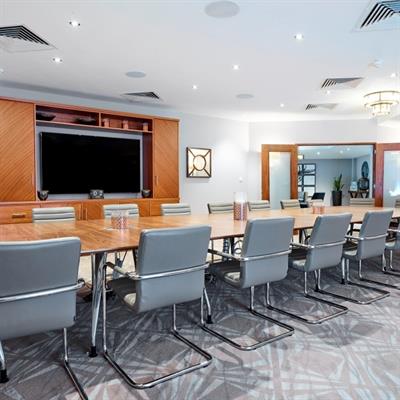 De Vere Staverton Estate has 61 meeting rooms with the largest holding up to 420 delegates. There are 247 bedrooms with Wi-Fi, there is also an 18 hole PGA golf course on-site.
De Vere Staverton Estate is located a ten minute drive from the M1 at junction 16 and is a ten minute drive from Long Buckby Station.
CONFERENCES AND CORPORATE EVENTS
Book your next company conference in one of our flexible meeting rooms for January to March 2020 and one in ten delegates go free. Quote XMAS19 when booking.
Delegate rates
Day Delegate Rate from:

Wi-Fi, a flipchart, a LCD projector, an energising lunch, free flowing tea, coffee, cappuccinos, lattes, mineral water, biscuits and fresh fruit.

£20.00 + VAT

24hr Delegate Rate from:

Wi-Fi, a flipchart, a LCD projector, an energising lunch, free flowing tea, coffee, cappuccinos, lattes, mineral water, biscuits & fresh fruit, dinner, use of leisure facilities, accommodation and breakfast.

£105.00 + VAT
Room capacities
| Suite name | Theatre | Reception | Cabaret | Banqueting |
| --- | --- | --- | --- | --- |
| Buckingham | 30 | 30 | 24 | - |
| Cambridge | 40 | 40 | 30 | - |
| Canterbury | 40 | 40 | 30 | - |
| Chelmsford | 50 | 50 | 40 | - |
| Chester | 50 | 50 | 40 | - |
| County | 420 | 420 | 270 | 280 |
| Durham | 40 | 40 | 30 | - |
| Exeter | 40 | 40 | 30 | - |
| Gloucester | 60 | 60 | 30 | 30 |
| Lancaster | 50 | 50 | 40 | - |
| Leicester | 60 | 60 | 40 | - |
| Lincoln | 30 | 30 | 24 | - |
| Nottingham | 60 | 60 | 40 | - |
| Oxford | 50 | 50 | 40 | - |
| Shrewsbury | 50 | 50 | 40 | - |
| Stratford | 40 | 40 | 30 | - |
| Truro | 20 | 20 | - | - |
| Warwick | 60 | 60 | 30 | 30 |
| Winchester | 60 | 60 | 50 | 40 |
| Windsor | 40 | 40 | 32 | - |
| Worcester | 50 | 50 | 40 | - |
| York | 40 | 40 | 32 | - |
Useful information
Address

De Vere Staverton
Daventry Road
Staverton
Daventry
NN11 6JT