Harben House Hotel
From

£19.00

per person

Group size

Min: 2 Max: 250

Address

Tickford Street
Newport Pagnell
Milton Keynes
MK16 9EY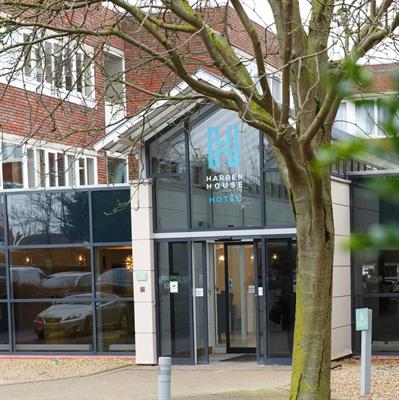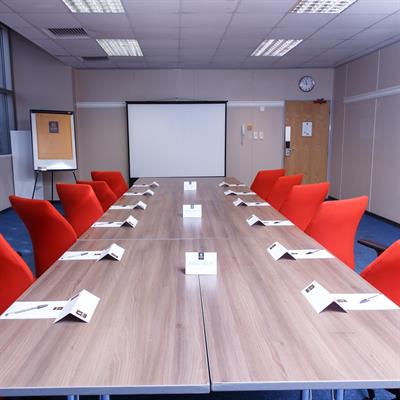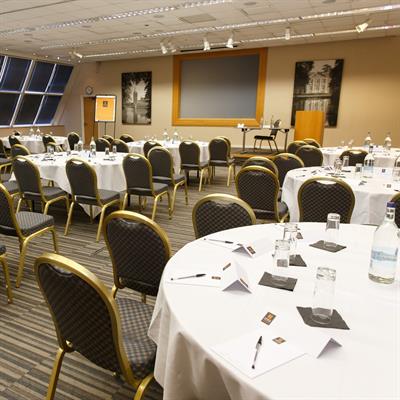 Harben House Hotel's function spaces are light, airy and situated around well-stocked and relaxing coffee areas. The training rooms are supported by 139 bedrooms, and our customers benefit from cost-effective and all-inclusive day and 24hr package rates. Our professional and experienced venue team will work with you throughout your event to ensure your experience at Harben House exceeds expectations.
Our free Wi-Fi & our super fast desktop computers situated in the reception enable those requiring 24hr, speedy access to the Internet to continue to work throughout the evening, and the free-flowing espresso and cappuccino's do not stop at 18.00. The restaurant and bar both offer dining in the evening for a traditional dinner, with a daily choice menu based around locally sourced produce.
Situated just a mile and a half off J14 of the M1, and 5 miles from Wolverton train station, the venue is easily accessible.
Delegate rates
Half Day Delegate Rate from:

Room hire, AV equipment, technical support, stationary and free parking.

£19.00 inc VAT

Day Delegate Rate from:

Room hire, AV equipment, technical support, free flowing refreshments, stationary, free parking and lunch.

£25.00 inc VAT

24hr Delegate Rate from:

Room hire, AV equipment, technical support, free flowing refreshments, stationary, free parking, free syndicate room, lunch, accommodation, buffet dinner and breakfast.

£110.00 inc VAT
Room capacities
| Suite name | Theatre | Reception | Cabaret | Banqueting |
| --- | --- | --- | --- | --- |
| Aston | 40 | - | 25 | - |
| Brooke | 40 | - | 25 | - |
| Burlington Suite | 90 | - | 55 | - |
| Burlington 1 | 40 | - | 20 | - |
| Burlington 2 | 40 | - | 20 | - |
| Hanslip | 20 | - | 8 | - |
| Harben Suite | 220 | - | 90 | - |
| Harben 1 | 50 | - | 25 | - |
| Harben 2 | 40 | - | 25 | - |
| Ludgate | 80 | - | 28 | - |
| Ludgate/Staples | 80 | - | 50 | - |
| Minster Suite | 80 | - | 50 | - |
| Minster 1 | 60 | - | 20 | - |
| Minster 2 | 60 | - | 20 | - |
| Ouzel | 30 | - | 15 | - |
| Poets | 20 | - | 8 | - |
| Riverside | 50 | - | 28 | - |
| Staple | 50 | - | 28 | - |
| Tickford | 50 | - | 20 | - |
| Waterhouse | 40 | - | 28 | - |
Useful information
Address

Harben House Hotel
Tickford Street
Newport Pagnell
Milton Keynes
MK16 9EY