Mercure Dartford Brands Hatch Hotel & Spa
From

£30.00

per person

Group size

Min: 10 Max: 350

Address

Brands Hatch Road
Dartford
Kent
DA3 8PE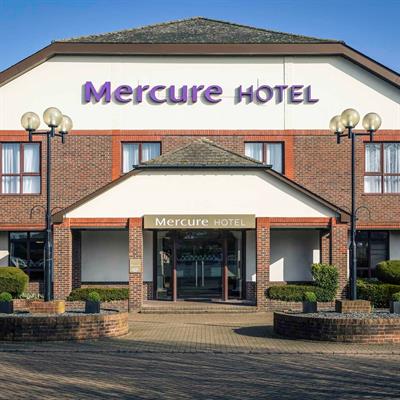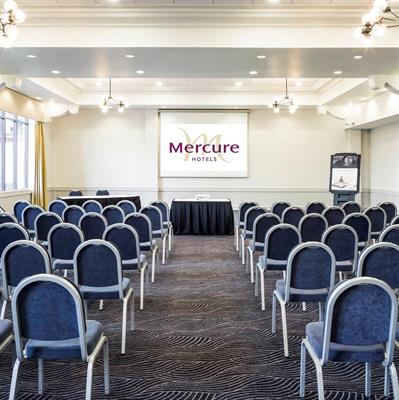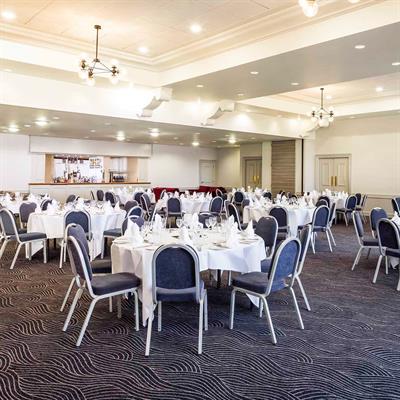 Mercure Dartford Brands Hatch Hotel & Spa has 121 bedrooms and 15 meeting rooms and is renowned for its excellent conference facilities with a purpose built training floor. All our conference and training suites have been designed and built to meet the highest expectations of today's conference organiser.
The refurbished De Havilland Suite can hold up to 350 delegates theatre style and can be subdivided into 4 sections and has a wide range of audio visual and the latest technical equipment and can provide a totally flexible conference location. The suite also provides an ideal setting for banquets and award shows.
Located in the countryside next to the M20 and is not far from Brands Hatch motor racing circuit.
#DidYouKnow that the motorsport themed bar, overlooks the Brand Hatch Racing Circuit.
Delegate rates
Day Delegate Rate from:

Room hire, a dedicated meeting host, arrival tea and coffee, refreshments throughout the day and lunch.

£30.00 inc VAT

24 hr rate from:

Room hire, a dedicated meeting host, arrival tea and coffee, refreshments throughout the day and lunch, and dinner bed and breakfast..

£130.00 inc VAT
Room capacities
| Suite name | Theatre | Reception | Cabaret | Banqueting |
| --- | --- | --- | --- | --- |
| De Havilland Suite | 350 | - | 180 | 260 |
| De Havilland Suite 1 | 80 | - | 70 | 70 |
| De Havilland Suite 2 | 80 | - | 70 | 70 |
| De Havilland Suite 3 | 80 | - | 70 | 70 |
| De Havilland Suite 4 | 70 | - | 70 | 70 |
| Dove Suite | 50 | - | 30 | 30 |
| Falcon Suite | 30 | - | 40 | 40 |
| Training Room 1 | 65 | - | 50 | - |
| Training Room 2 | 55 | - | 60 | - |
| Training Room 2a | 15 | - | - | - |
| Training Room 2b | 15 | - | - | - |
| Training Room 2c | 15 | - | - | - |
| Training Room 3 | 55 | - | 60 | - |
| Training Room 3a | 40 | - | - | - |
| Training Room 3b | 15 | - | - | - |
| Training Room 4 | 15 | - | - | - |
| Training Room 5 | 15 | - | - | - |
| Training Room 6 | 40 | - | 30 | - |
Useful information
Address

Mercure Dartford Brands Hatch Hotel & Spa
Brands Hatch Road
Dartford
Kent
DA3 8PE